E-Cig Credit Card Processing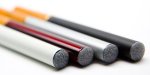 Have you ever wondered why there's such a disparity in pricing between traditional retail merchant processing and E-Cig vendors companies? Some merchants pay as much as 3% to have their credit card payments processed, while others can get away with as little as 1.29% (traditional retailers). Why such a wide range and why a difference for electronic cigarette vendors, ejuice and nicotine wholesalers and retailers, water pipe accessory smoke shops, and online cigar companies? Aren't these percentages regulated in some way? These are all questions you will and should ask before you open your new merchant account. You may be a bit disturbed by the answers, but you'll make the right choice after you hear them. We handle both established retailers and startup companies and new businesses.
Credit card processing companies charge a processing fee which is usually a percentage. The amount of that percentage is regulated and it needs to be kept reasonable for any merchant account provider to compete. That's the good news. The bad news is that other fees, like monthly fees and transaction fees, are not regulated and sometimes they are even hidden from view. If you have over $10,000 a month in credit card volume, are you going to notice a few hundred dollars lost, or just assume it goes with the territory? Don't be a victim. You're paying too much.
If you are selling ecigs, vaporizers, nicotine, hookahs, bongs, pipes, smoking accessories your account is classified as a high risk merchant account, you'll be paying slightly higher transaction fees, particularly if you're doing business with a traditional US bank. Unfortunately merchants are routinely shut off by other services like paypal, first data, square, stripe do to the stigma associated with tobacco and nicotine related industries. If you have been shut off, declined, denied or cancelled because of your business type, we have multiple solutions for you. We work with multiple US Banks that underwrite and approve of e-cig companies. If your company does business internationally, you'll pay even more. Don't fall into the trap of "upgrading" your account and taking on a higher monthly payment for the privilege of crossing international boundaries. The world isn't set up that way anymore. E-commerce has no political or geographical limits.
One of the early lessons you learn when you go to business school is that positioning yourself as a premium service is good for business. You can charge more money and typically you have fewer headaches when you're dealing with people willing to spend that money. That's good if you're the business offering the service, but what if you're the company paying for it? If you're doing business with a traditional bank, you are. Isn't it about time you looked into another credit card processing option?
Click on the link below to start processing credit cards now.
Questions? Contact our Experts!
Learn more about and Credit Card Processing
Learn more about Offshoreand Offshore Credit Card Processing