Online Dating & Credit Card Processing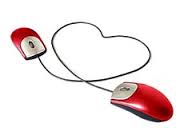 Our Company is the right match for your dating business. We have been providing credit card processing solutions to the online dating industry for many years now.
Our deep understanding of businesses considered high risk for credit card processing, allow us to offer innovative that make your dating business grow. We have developed solid partnerships with Acquiring Banks from the US and around the world, many of them have provided merchant accounts to the most successful online dating merchants.
Our Company will provide you with your own Merchant ID and a direct merchant account, tailored to meet the credit card processing needs of your online dating company. Meet the perfect match for your credit card processing needs including taking cards like visa mastercard amex and discover. Fall in love with our Services! Look the bottom line is, you can get a credit card processor account from some of the big names like paypal, square, or first data, BUT you WILL eventually be shut off at some point and your funds locked and held for upwards of 180 days or more. Is it worth losing sleep and worrying day and night if your account will be closed, shutoff or locked or worse? We specialize in adult dating and internet processing gateways. All of our systems also support gateways like authorize.net, usaepay and NMI. Your virtual terminal gateway will be easy to sign into and run payments. Take credit cards over the phone, on your website, or in person. We have apps for all 3!
Flexible Credit Card Processing for Online Dating Merchants
Some of the benefits of our flexible include:

- No volume caps available
- A sophisticated payment gateway
- Virtual online for manual entries
- Domestic and Offshore Solutions Available
- 24/7 real time reporting
- 2 Business Days for Domestic Banks
- Weekly Payouts for Offshore
- Adult dating services OK
- Adult Classifieds & Advertising Services OK
- Escort Agencies and Companion Services OK
- Payouts forwarded to offshore banks
- Sexually oriented Business and Erotic Entertainment Companies OK

Make more money with our Credit Card Processing. Take action now!
Its unfortunate, but dating and matchmaker services have been routinely flagged as "high risk" due to the nature of service and the chargeback ratios. Banks and processors do not allow high chargeback rates for a business. Because a customer or client can easily claim they were not satisfied and issue a chargeback, it becomes a potentially high risk type of relationship with the bank. In recent news companies like Ashley Madison have been hacked and their relationships exposed. Customers then issue massive amounts of chargebacks and the liability to the underwriting bank is enormous. Our service helps small businesses like your Online Dating Website to accept credit cards, debit cards, e-checks and virtually all kind of payments. Increase your sales and profits in a competitive market where customers demand payment flexibility. Take advantage of our low rates and save money on your monthly processing costs with our affordable .
Click on the link below to start processing credit cards now..
Questions? Contact our Experts!
Learn more about and Credit Card Processing
Learn more about Offshoreand Offshore Credit Card Processing