Internet Pharmacy & Credit Card Processing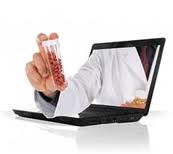 It is vital for your Online Pharmacy business to process credit card payments over the internet and by manually entering transactions through an online virtual terminal. Online Pharmacies are one of the fastest growing online businesses but the label makes it hard for these companies to get an affordable .
- Mail Order Licensed Pharma
- Card Not Present/Telephone Processing
- Business to Business Distributors
- Shut off by First Data, Elavon, Paypal, or Square
- Legal and Licensed Pharmaceutical Company
- Distributor, Wholesalers, Closed or Cancelled Merchants
Whether you are interested in setting up an Online Pharmacy for the first time, or you are not happy with your current credit card processor or merchant account provider, we can help. are the experts that provide online pharmacies with the lowest rates and fastest payouts for credit card processing.
Flexible Credit Card Processing for Online Pharmacies Merchants

Many Pharmaceutical Websites are currently processing all kinds of payments through our Domestic banks and also Offshore Solutions! Our experience allow us to provide you the fastest and most cost effective processing solution.
We may be able to provide you domestic processing through an US Bank or an Offshore processing solution when necessary. Either way, our for Online Pharmacies offer many benefits:
- Flawless integration with existing shopping cart systems.
- Flexible volume cap allows you to do business without worrying about volume restrictions.
- Competitive low rates that let your Online Pharmacy grow, increasing your profits.
- Reliable customer service and technical support for a high quality and worry-free experience.
Make more money with our Credit Card Processing. Take action now!
Our company helps small businesses like your Online Pharmacy Website to accept credit cards, debit cards, e-checks and virtually all kind of payments. Increase your sales and profits in a competitive market where customers demand payment flexibility. Take advantage of our low rates and save money on your monthly processing costs with our affordable .
Click on the link below to start processing credit cards now.

Questions? Contact our Experts!
Learn more about and Credit Card Processing
Learn more about Offshoreand Offshore Credit Card Processing