Loan Modification & Credit Card Processing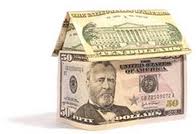 Most businesses considered for credit card processing have a hard time getting approved for a business in loan mod industry. Companies providing Loan Modification and Loss Mitigation Services are often declined by regular credit card processors and banks, or charged significantly high rates because of this high risk.
The good news is that Our Company has developed affordable to help your Loan Modification or Student Loan Documentation Service company to process credit cards, debit cards and virtually all kind of payments. We are currently processing for just over 320 groups in the Loan Modification industry. Your business can start processing all major credit cards such as visa mastercard amex discover in a short period of time.
Flexible Credit Card Processing for Loan Modification Merchants
- Accept all major credit cards, debit cards and local payment methods


- Secure, real-time Internet processing solutions.
- Fast turnaround and easy setup.
- Friendly Towards Student Loan Doc Prep Merchants OK
- Lower or Reduce Interest Rates on Loan Processing OK
- Automated recurring billing options.
- Anti-fraud screening to minimize chargebacks
- Easy-to-use online reporting.
We also offer High Risk ACH check processing which helps you receive more packages back from clients who want to pay by online checks. Stop wasting time and money looking for credit card processors, our company is the leader in providing real results and friendly banking relationships for small businesses like yours.
Make more money with our Credit Card Processing. Take action now!
We help Small Businesses like your Loan Modification company to accept credit cards such as visa mastercard amex and discover, debit cards, e-checks and virtually all kind of payments. Increase your sales and profits in a competitive market where customers demand payment flexibility. Perfect for startups or established companies that are in the student loan doc prep modification industry. Take advantage of our low rates and save money on your monthly processing costs with our affordable .
Click on the link below to start processing credit cards now.
Questions? Contact our Experts!
Learn more about and Credit Card Processing
Learn more about Offshoreand Offshore Credit Card Processing