Agent and Sales Rep Program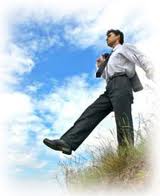 We are proud to announce that as one of the fastest growing providers in the US, we make it possible for you to offer many different types of credit card and debit card based payment processing products!
We will help you find the opportunity to build lifetime residual income and the best upfront cash bonuses. Through us you will realize your opportunity for growth and great success!
Make this a full-time or part-time career and program your own business model with a variety of products available to choose from. Our Agent and Sales Rep Program offer you various remarkable compensation plans.
We are well known for our competitive rates in the industry, our outstanding service and flexibility to work with all types of businesses: Retail, Low to , On-Shore or even Off-Shore.
Our Company offers you:
> Life-time residual income
> Residual checks and commission checks paid to you once every month
> Upfront cash bonuses
> Support 24/7
You may also offer your clients our great free terminal and equipment leasing programs in addition to all the other services.

Our strong and devoted team commits to helping you succeed and becoming your trustworthy partner!
You may contact us at or complete the online inquiry form below. We will review and contact you promptly.