PHONE SEX MERCHANT ACCOUNTS
Are you looking for a phone sex merchant account We can help you! We have been in business since 2002 and have never missed a payout.
Why do Adult Service providers need a different Billing Solution?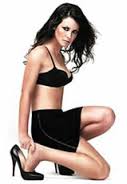 When merchants look for merchant accounts they do not realize that every business requires a unique account. Not every merchant account provider will cater to all business types. Unfortunately your local bank will likely close your account if they discover you are running a sexually oriented business. Having your account shutoff or closed will become a nightmare for you and eventually it will happen. Why always worry about having your sexually oriented business merchant account closed abruptly if you do not have to? Work with a providers who are friendly towards your business model. Who actually want to service your account! Dont lose sleep over your legal and legit company and dont have your funds locked and held at anytime through a traditional bank. Our systems are robust, and easy to use allowing you to take visa and mastercard credit cards over the phone, on the internet, or in person.


Independents and Startup Business OK
Pay per Minute Services, Sell Tokens and Access
Free Setup of Virtual Terminal Gateway
Adult Friendly Erotic Entertainment Banks
XXX Porn Sell Used Panties and Lingerie
Internet Cam Women and Strippers, Adult Classifieds
Fetish Friendly Payment Processing, Domme/Mistress friendly, Dominate, BDSM Websites and Entertainers
Low transaction rates and fees
Domestic and Offshore Options available


Phonesex operators and xxx cam models and strippers are considered to be high risk merchants. Many merchant account providers will not want to allow Phone Sex Merchants to use their accounts---even if they allow other high risk merchants like pharmaceutical sites. The adult business is lucrative but controversial. That is why strippers, web cam models, Phone Sex Merchants find it hard to create an account and process their sales online. Plus you wont be cancelled, shutoff or closed by other companies paypal, square, first data, elavon that will not allow or permit your business type and you will be closed and have your funds locked by these companies. There are other companies out there that cater to the erotic industry, but you can easily find yourself paying 15% in transaction processing fees for the service. Fortunately we have low rate services and typically for your business model, through us you can expect to pay about 3.99% for Phonesex related businesses.

Our competitors on the other hand, If they do manage to set up a system to accept credit card payments online the rates and fees will likely be astronomical.
What services do we provide?
EZ Payment Solutions is a service solution that aims to provide Adult related service providers the chance to maintain their own phone sex merchant accounts.

We assess the company, the credit rate and provide a solution for the merchant. If you do not fulfill the requirements for a merchant account we will provide you with a third party merchant account. Once your sales value rises you can change this solution into a merchant account.

Our approval rate is 98% and if you think your business will be a success we offer you the chance to prove it!

We Provide Phone Sex Credit Card Billing Services for Cam Models, Strippers, and Website operators.