High Volume Merchant Processing Services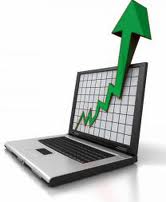 When credit card or electronic check payments to your business is considered high-volume, you may find it difficult to obtain a low-risk retail merchant account from most banks. We specialize in High-Risk and High-Volume merchant credit card payment processing and eCheck payment processing solutions. Our highly trained staff at HighRiskCreditCardProcessors.com understands how important it is to your business to know for certain that your payment processing needs are being handled by industry experts and your money is available in your account as quickly as possible. We have working relationships with all of the major merchant acquiring banks including Merrick bank, Esquire bank, BMO Harris, First Data, Chase, Chesapeake bank,WoodForest National Bank, Wells Fargo, Deutsche Bank. We also have partnerships with offshore banks as well.
Different Types of High Volume Services
We offer several types of high-volume merchant account payment processing services including USA high-volume merchant accounts, Canadian high-volume merchant accounts, EU or European Union high volume merchant accounts and international merchant accounts for offshore high volume payment processing. E-checks or electronic check processing online, ACH & guarantee check services are also available for online high volume check acceptance.
Startups or Established Processing History
Whether your business is an existing business requiring a high risk merchant account or you are starting a new business, we can help. Utilizing our ongoing relationships with several international and domestic banks worldwide, we can place your high-risk or high volume business with an offshore processing bank and give you the ability to accept credit card payments or Echecks in no time.
Our Expertise
Our highly specialized high-risk expertise, along with years of experience in the high-risk off shore high volume merchant account services industry is second to none. We pride ourselves in being able to match your high volume business needs with the right international or domestic merchant account processing bank. No other company can do what we can to help you find the right high volume merchant account services for your business. When it comes to finding a high volume offshore merchant account, high-risk merchant account, or an international merchant account, look no further. You have arrived !