Vitamin & Herbal & Credit Card Processing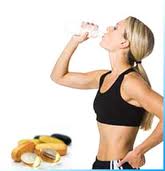 Our Company specializes in for Websites and Retail Shops in the Vitamin and Herbal Supplement's business. For your Vitamin and Herbal Company to stay financially healthy, it needs flexible credit card processing capabilities. The " Nutraceuticals " label makes it hard to find a provider who won't decline your application or charge you outrageously high processing fees.
Our experience with online and retail Vitamin and Herbal Supplements Shops allow us to tailor our credit card processing solutions to meet your specific needs. We work with banks in the US and around the world providing domestic and Offshoreto high risk businesses like your Vitamin and Herbal Supplements company.
Flexible Credit Card Processing for Vitamin & Herbal Merchants
Our Company is committed to providing you an affordable Vitamin and Herbal High Risk full of rich features using the newest technology. Some benefits of our Processing Solutions include:

- Credit card processing         
· Checks by phone guarantee
· Credit Cards and Merchant Services    
· Recurring billing: ACH Check Processing 
· Recurring billing: Credit Cards         
· Continuity Programs are OK         
· Nutraceuticals are OK         
· Male Enhancement Products         
· Sexual Performance Enhancers      
· Male and Female Labido         
· Weightloss & Fat Burners        
· Unlimited sales volume
Make more money with our Credit Card Processing. Take action now!
Our services help small businesses like your Internet Vitamin and Herbal Supplements Shop to accept credit cards, debit cards, e-checks and virtually all kind of payments. Increase your sales and profits in a competitive market where customers demand payment flexibility. Take advantage of our low rates and save money on your monthly processing costs with our affordable . Click on the link below to start processing credit cards now.
Questions? Contact our Experts!
Learn more about and Credit Card Processing
Learn more about Offshoreand Offshore Credit Card Processing